The Where, How & The What…
Usually at night around 20:00 when I get back to my flat (AirBnB, Hotel, Hostel, CouchSurfing, TrustedHouseSitters) after a day of wandering & exploring (I average walking @8km a day), I fire up the laptop, get online via free WiFi (I do carry SkyRoam, but I use that only as a last resort), open up Google Maps and zoom in on where currently I am. Then zoom out to see what is nearby or where I might want to go next.  The distance is determined by rental car, Rideshare, train, walking or public transportation.  I stay in a new location at least five days but prefer six+.  I typically don't know where I will be in a week or two, I just let it evolve.
Once I pick a town, I open an internet tab with TripAdvisor and search the "top attractions". Oh, plus I review my notes with ideas I have had in the past or suggestions friends have given me. I make a new "note" listing them in my cell phone for use later & while on the move. I've collected a growing database of ideas, suggestions & Must-Do's.  I review those files for an overview of the area & "things to do".  I will add the ones I'm interested in Experiencing into Google Maps as a "Saved" location with a Green Flag. This way I can later map out a general tour, so I don't backtrack or walk past something that was one over from where I was (lesson learned), but truthfully if you don't know about it, you can't miss it "If You Don't Plan, You Don't Miss Anything". Next new tab is AtlasObscura.com to see if there are any cool quirky, oh so Collector of Experiences things to see in the area – those too get marked on Google Maps and also saved on my profile as "Want to See". That tab is closed, and I open up Lonely Planet which I use for general research on the town, getting more idea of what there is to do and see and eat. That information is again translated to Google Maps & my Cell phone as needed. From here I go to Wikipedia and read up on the town/City to understand the history, demographics and general research. Finally, to Google Search "top Unknown Hidden underground" along with "what is happening" with the name of the town/city. This is the last bit of research I do – all translated into Google Maps & cell phone notes. I especially like this because this is where I find the festivals, concerts, local pubs and out of the mainstream activities. I typically/mostly use: Lonely Planet, TripAdvisor, Yelp, CNTraveler, AtlasObscura, CultureTrip, The Crazy Tourist & Nomadic Matt for location research. I also, if available, book a "Free Walking Tour" which is an Excellent way to start a new location.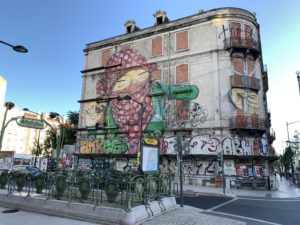 Now to deciding on where to stay, based on mostly location and price. I open up another tab with HostleWorld.com and see if there are any hostels in the town and if so their location, price, and ratings. Next another new tab (there will be several soon) with Airbnb.com. Again, reviewing the locations, price & ratings. I generally filter to locations with only a private apartment and under $50 (I try to keep my lodging to >$35 per night), but as long as I have a comfortable bed, hot shower, kitchen/refrigerator to use & free WiFi – all with a location very close to public transportation, I'm fine to have a private room in a shared house. I don't spend a lot of time there anyway & I would rather save the money. I pick two/three.  Before my final decision, I look at Bookings.com and check out hotel and B&B prices. With all this information, I book my room and add it to my Google Calendar, as "green" meaning that I am confirmed. I will sometimes do a big picture of a country or area with a basic plan of a few weeks but those are in light blue as just an "idea". Next – how to get there. Opening a new tab with Rome2Rio.com – I LOVE this site. I use it for everything, right down to how to get from the bus stop to bus stop or country to country. I will generally go the least expensive way, but depending on price and duration – that is not absolute. Example, when I find a train which is two hours faster and only $3-9 more expensive than a bus, I will go by train. Usually, train travel is double or triple the price, so I do spend a lot of time on the bus. In Europe, I especially like FlixBus & National Express. Comfortable reclining seats, free Wi-Fi, power connections and a toilet on board (Read My FlixBus Review HERE).  I also use BlaBlaCar.com quite a bit for ride sharing – this is an excellent inexpensive alternative. Once I've made that decision and booked my transportation I put the times into Google Calendar and if staying at an Airbnb I let my host know of my arrival time and ask for specific instructions as to how to get there from the arrival station, access into the Flat and how to get keys.
Finally, I close down everything except for Google Maps and look at the big picture. Seeing if there are clusters of sites &/or a loop route I should take. I take screenshots of the maps with details on the streets and locations which will be transferred to my cell phone for use off-line, next time I do a back-up.
I now have a general game plan an idea of the town and the basics of what I will be doing while visiting. The final, final thing is being sure to download the offline Google Map to my cell phone (use "Ok Maps" in the search field), check the weather by adding it to my Weather Channel app. If moving into a new country, I will check the currency exchange in my XE Currency app and download the offline language translator in Google Translate.
That is my basic travel & Experience detail – I also: recharge all my batteries, download all my photos & organize into my laptop, update my Social Media & YouTube Channel, update my Budget spreadsheet, write up hotel/restaurant/Experience reviews, do some writing for my Blog – Plus, confirm "FlightTracker24", "CollectorOfExperiences.com" & my "New Food Tracking" database are up to date.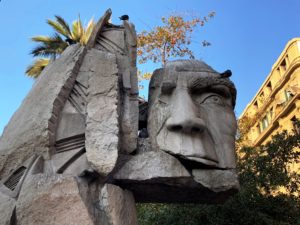 Note: the majority of this tracking, booking and planning can & is done on my cell phone (iPhone 11Pro) mostly with proprietary Apps & the Internet.
Now, this sounds like a lot, however, I usually do all of this in 2-3 hours – finishing around 23:00. I will then watch a Netflix/AmazonPrime/Disney+ movie and go to sleep about 1 am. Getting up at 9:00 and out by @10:00ish. This gives me a solid night's sleep and a good 9+ hours to walk around, eat, explore & Experience. I like to wander and get lost, find a park to sit, eat and watch the birds. If it rains, I find a pub to pass the time. With this sort of travel, "I have nothing but time" so I don't care if I miss something or if the weather is bad. Also, I specifically don't' plan too much – just a general area idea, as I said my quote above "If You Don't Plan, You Don't Miss Anything". I do ask the locals what to do, go, see and "where are the lines?" – if people are standing in a queue for something, I want to know what it is and to get it myself. Totally love that part of the discovery. I ALWAYS sit at the bar and talk with the bartenders – they are the perfect outlet for local activity & if lucky a free shot of "something" or even better a full drink/bottle that a guest changed their mind on getting. And this also opens up conversations with your new best friends sitting on either side of you.
So, there you have it – my process, some of my favorite apps, websites, personal quotes and a little more Travel Tip information on The Collector of Experiences.