So, I spent a year off of my walkabout to handle my late brother's estate, living in his house just outside of Chicago in Rockford Illinois – through two Winters (I arrived December 5th, 2017). Now to be completely transparent I was actually born in Wheaton Illinois, but my family moved to the Florida Keys when I was eight years old. However, like an amazing amount of other information, those very early years have been forgotten – almost completely.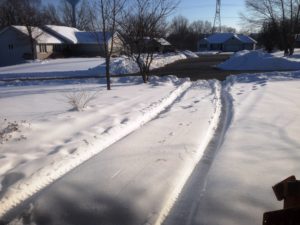 Well, I certainly have learned a lot this last year, specifically (and the reason for this blog posting) that I have Absolutely no interest in living in ANYPLACE North of Atlanta. No winter season, for me – nope, never again. I'm a Florida Key Rat true & through. Yes, I'll come to play and visit during the winter times. I do enjoy snow skiing & snowmobiling.  But that living in it daily – nope!  Oh, in case you don't know – shoveling snow sucks ass. Hell – just putting on shoes & a jacket to walk out into the enclosed garage with the door closed, again, sucks ass – period.
I have no interest in living here during the four "summer/fall" months either. Dealing with leaves, except for that first one time that you rake them into a pile and jump into (then you just have to rake them all up again). It is also not fun – I'll take the Florida heat in August any day for 11 months of summer, Ocean, beach, bikinis, no grass, palm trees, Blue Skies and Sun.
I did it for my brother, my family and his friends. NOW it is time to head towards the equator and a live a different life. Here I am, leaving for Mexico City and it is currently -19°F outside, with 18 inches of snow on the ground and an expected blizzard this weekend which actually could and will shut down Chicago with temperatures not seen in decades (Last year I Experienced the New Years Eve Ball Drop in NYC – THE COLDEST Since 1965).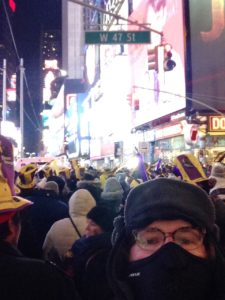 Goodbye & Hello again to my Nomadic Life (traveling south of the border – till June when I go back to Europe).  Bring on the Sweat…