Everything has to start somewhere.
Well I did it, it's really true, the Experience of a Lifetime has begun.  Here I am sitting at the Tampa Airport waiting for my "delayed" flight to NYC.  Breezed thru security with all my paperwork in order, my 22 lb backpack secured & most important my TSA PreCheck (best $80 you can spend if you fly more than twice a year).  After this flight I go to Iceland and "IT" really begins…
I have sold my 4/2 house (in 3 days), sold/gave away or stored (8'x10′ Conditioned space) all of my stuff, quite my job, sold my car (shout out – Tyler), put all my affairs in order, paid off All my debt, had two parties and I'm out.  Spending my Kids Inheritance (& I don't have Kids) as I travel the world for 5 years.
I am 55 years old, I'm leaving today 5/5, traveling for 5 years and doing it on $55 per day.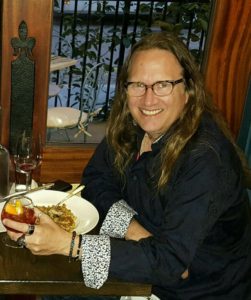 I hope you find this of interest. I will let you know all the Experiences I collect as I go and also explain, in detail, how I accomplished this. How I'm able to stay on budget, pack light and put a Lifetime on hold to start a new one. There will of course be reviews, hints and travel advice, along with information where you can join me and have the opportunity to become an Experience yourself.
So there it is my first blog – the Beginning…